Pooky jumps into the air and drops down on Ashes. Ashes gets condensed.
Man Child tries to punch Derrek but misses.
Alice attacks the Man Child but misses yet again.
Von sneaks behind Blue and uses his MechaGinsu can opener to lop off her ponytail.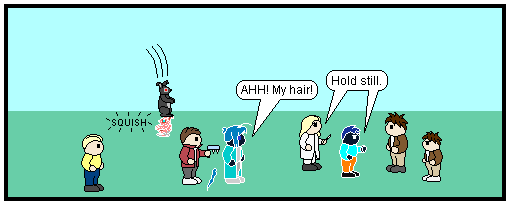 Derrek and his littler self clothesline Blue. She's hung out to dry.
Inner Bully's time is up, and he poofs away.